GCMS High School 
Aug. 17, 2023
Retakes Sept. 13
GCMS Middle School 
Aug. 25, 2023
Retakes Sept. 15
GMCS Elementary School 
Sept. 7, 2023
Retakes Oct. 5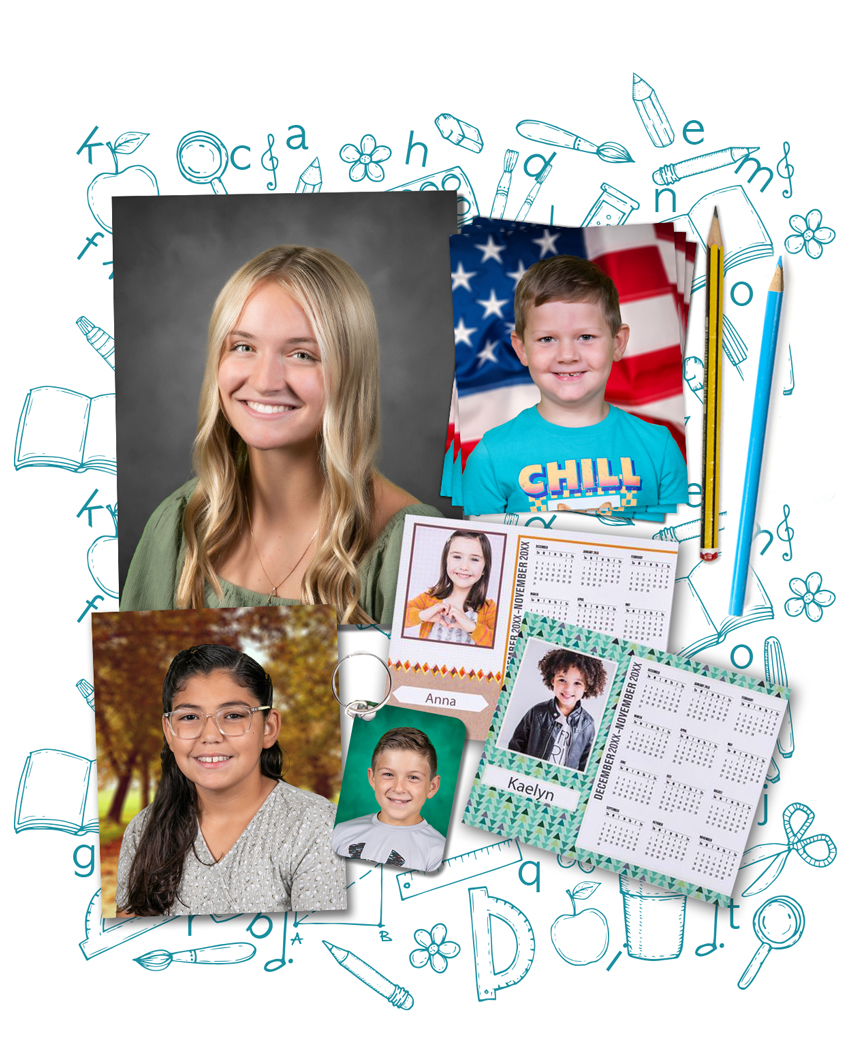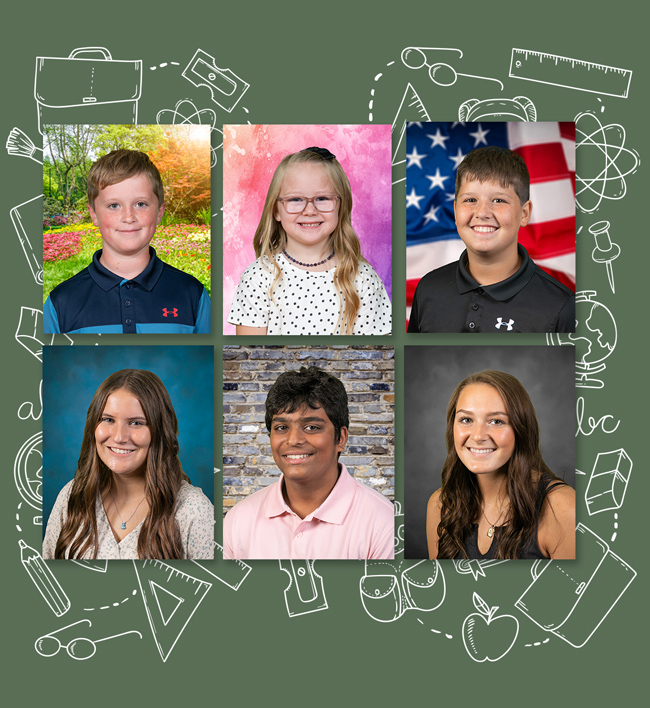 100% Satisfaction Guarantee 
At VSI, customer satisfaction is our #1 priority. If there are any issues with your order, please call our studio and we will resolve it in a timely manner.  217.784.1310
Any issue where we are at fault will be promptly fixed at no charge. Examples of this would be items missing from your order or a background color different from what was selected on the order form.
We constantly strive to deliver the best quality image possible. All technical aspects of our photos are also covered. Your image should be sharp, in focus, and accurately color balanced.
TIPS FOR SCHOOL PICTURE DAY
Make certain you know when school photos are being done — Most schools will send home announcements and pre-order forms for school portraits. You will need to check in your child's backpack and ask them directly about it. If the school has a web presence, you might check there in case your child is one who frequently forgets to mention such things. Once you know when the photos will be done, mark it on the calendar and set yourself any other reminders you deem necessary. Fill out the pre-order form and send the payment as requested.
Prepare to prepare for the session — Depending on your child's age, this may take more or less time and may (or may not) become a contest of wills. Parents generally want portraits with their children wearing the best clothes they can, with their hair decently arranged, and (for older children) any blemishes obscured or make-up that is appropriate. However, no child wants to wear something to school that will be uncomfortable or prevents them from playing or socializing normally during their breaks.
Get ready for the photo shoot — A day or two before the photo shoot, sit down with your child and discuss what you would like them to wear and if you would like them to have a particular hair-style or hairdo for the photo.
Make plans for a retake if necessary — Sometimes kids miss the first photo day due to illness or other things that keep them from school that day. Or, the child may have come down with a rash, allergic reaction, or injury that you would not want to be photographed. If your child needs to have their photos redone or done later, know when the re-shoot will take place and plan accordingly.
Don't sweat the small stuff — At the end of the day, a school photo is meant to capture a time in your child's life. Yes, it goes in the yearbook and yes, it's generally something you'll want to hang on the wall as a milestone marker. However, if it doesn't turn out perfect, just take a deep breath, stay calm and plan for the re-take day!